The Majestic 34-5337 Cut-Less X15 is a ring spun seamless glove made with Dyneema Diamond Technology /Nylon/Spandex materials and a polyurethane palm coating.
Majestic gloves made with Dyneema Diamond Technology offers the leading
combination of cut protection, comfort and durability.
Ring Spun seamless knit
Impact resistant TPR back-of-hand and finger protection
Polyurethane palm coating for mechanical or industrial applications
Precurved finger design to minimize hand fatigue
Long knit cuff for a more secure fit
Thermo Plastic Rubber (TPR) knuckle padding
Majestic 34-5337 X15 gloves are available in 5 sizes: Small though 2X and each size must be purchased in packages of 12 gloves.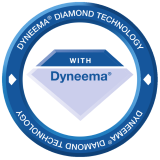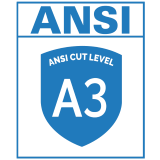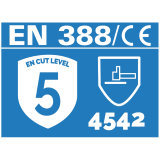 Performance
EN388: 4542
Abrasion
0
1
2
3
4
Cut
0
1
2
3
4
5
Tear
0
1
2
3
4
Puncture
0
1
2
3
4
ANSI CUT LEVEL A3
Majestic 34-5337 X15 with Dyneema Cut & Impact Resistant Glove with Polyurethane Coating
Brand: Majestic
Product Code:CRP-34-5337
Availability:In Stock
---
Available Options
This product has a minimum quantity of 12
Tags: ANSI Cut Standards_ANSI Cut Level A3, Cut-Less X15 Gloves, EN388: 4542, Glove Type_Impact Protection, Palm Coating_Polyurethane Palm Coating, Seamless Knit Cut-resistant Glove, Cut Resistant Protection